The Visiting International Student Program (VISP) welcomes non-degree international students for short term study on our campus. VISP participants are official UW-Madison students who take courses with our university's distinguished, world-class faculty.
Our academic programs are ranked among the best in the nation with more than 5,000 courses taught in over 160 Academic Departments and Programs across 13 Schools and Colleges. From Engineering to Anthropology or Mathematics to International Business, you are sure to find courses of interest during your time at UW-Madison.
VISP Track Offerings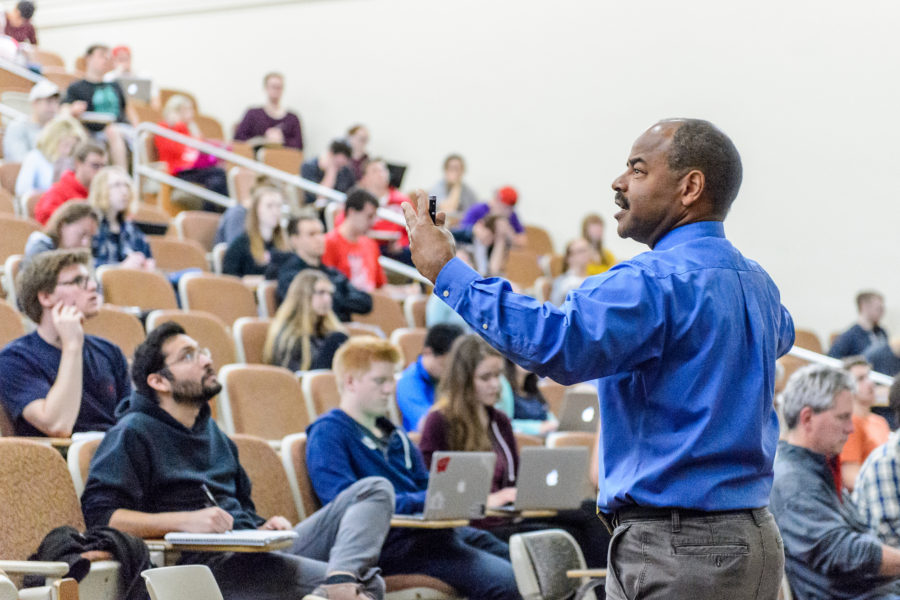 Traditional VISP Track
Our traditional VISP track students select from courses offered across our university's offerings. Depending on course availability, students can choose to focus on one or two academic areas or try courses in several departments to create the right schedule for them.
With the help of UW-Madison academic departments, VISP offers a limited number of Thematic VISP Programs for students interested in the specialized programming.
Click here to learn more about the Thematic VISP Program Tracks currently available.
Additional Information about Academics at UW-Madison
This is an accordion element with a series of buttons that open and close related content panels.
Schools and Colleges at the UW-Madison
Academic Departments and Programs
The Importance of Course Flexibility
Admission to the Traditional VISP track does not guarantee enrollment in any specific courses or departments. Upon review of your application, the VISP coordinators might contact you if you are interested in department(s) with particularly tight enrollments.
In any case, it is important that all VISP students be flexible with course choices and look to more than one department, school/college of enrollment. With over 42,000 students at UW-Madison, some popular courses or courses needed to fulfill degree requirements can fill quickly.
Further, the U.S. educational system values a liberal education wherein our undergraduate degree students take courses from a variety of academic areas concurrently to enhance their educational experience. While VISP students are not required to follow this path, it does mean that the workload expected in upper level classes takes this breadth of focus into consideration.
That is to say that while it might be common back home to enroll full-time in upper level engineering courses, for example, this is not common practice for undergraduate degree students at UW and would be an intensive course of study.
If you have any questions or concerns about this, please contact the VISP Coordinators.
Courses with Limited Access
Some courses and departments have higher enrollment pressures than others for degree-seeking students. As such, we ask that VISP participants not enroll in the following classes prior to your arrival. Students can attend class the first day and verify that there are open seats. You may then obtain instructor permission, if necessary.
Anthropology 104
Biology/Botany/Zoology 151, 152, 153
Chemistry, General through Organic
Computer Science
Mathematics 95 to 234 / Calculus
Physics 103 to 208
Spanish
Statistics 224, 301, 371
Zoology 102
Can I earn a degree through VISP?
No, VISP is a non-degree program. VISP students receive a transcript of record showing the courses they took and grades received while at UW. If you are interested in receiving a degree from UW, you should apply to our Undergraduate or Graduate Admissions Offices.
Can I participate in research with a professor through VISP?
Many former VISP participants have successfully engaged in research during their time at UW-Madison. That being said, research opportunities are in no way a guaranteed part of VISP. Interested students would be solely responsible in finding and securing such an opportunity on their own and would still be required to enroll full-time in coursework.
One challenge is that visiting students are often not on campus long enough to join in on ongoing projects, or they start thinking about this option too late. We encourage you to start looking for a research opportunity one semester before your intended VISP term.
To locate a potential professor who might be willing to work with you on a research we recommend looking through UW-Madison departments and find a professor who has an ongoing research project of interest to you. Then contact that professor to see if such a research project might be possible.
Some helpful websites that talk through this process include How to Get Involved in Research and How to Identify Potential Research Mentors.
How can I search for classes offered at UW-Madison?
Prospective students can search our Course Guide to learn more about the wide variety of academic offerings at UW-Madison.
Impressive labs, outstanding professors, and students committed to their studies.

VISP participant
Interested in learning more?
Fill out this form to learn more about our non-degree programs.